There used to be a common trend of Arsenal players leaving the club and going to other clubs where they would eventually end up winning titles. There were a lot of such cases that saw the Gunners' stars like Samir Nasri, Kolo Toure, Robin Van Persie, Emmanuel Adebayor, Bacary Sagna, Ashley Cole, Cesc Fabregas, and Thierry Henry who all called time on their Arsenal careers to join other clubs where they achieved title victories.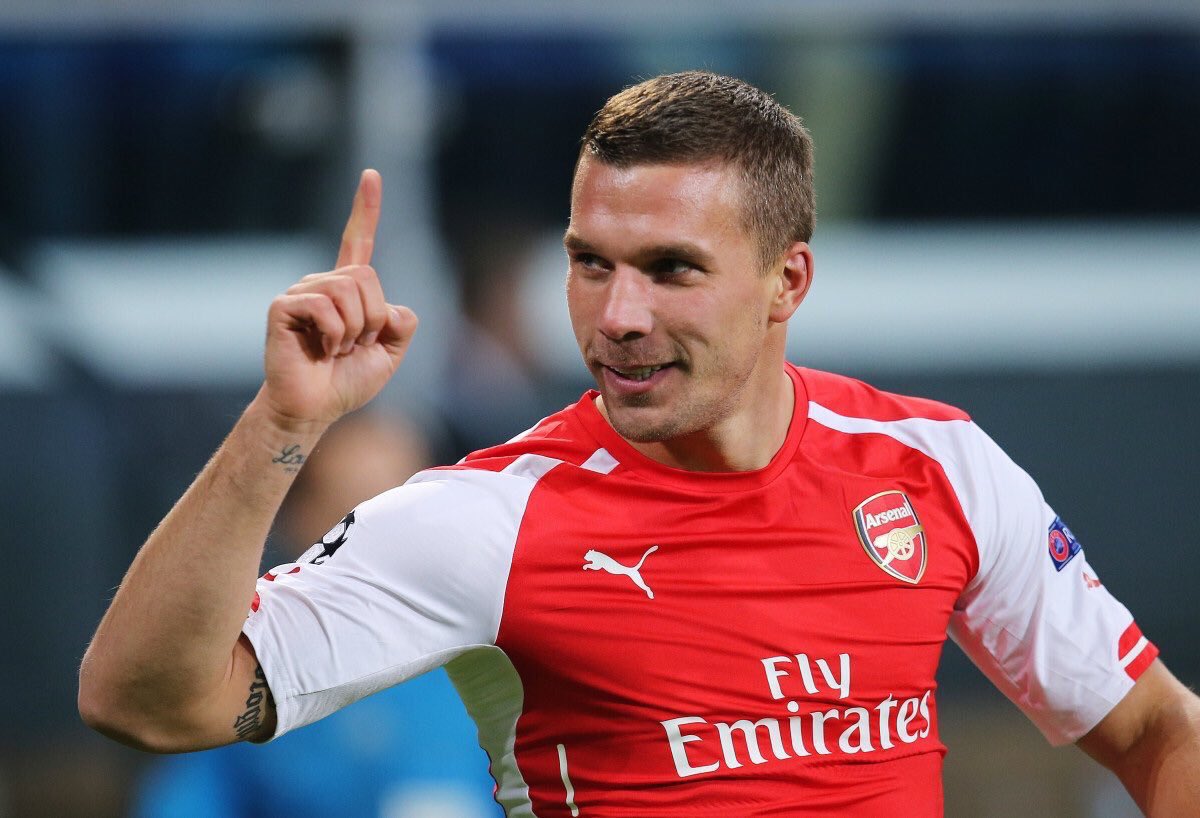 It was a tough period for the club when they were struggling to hold on to some of their big-name players as they continued to believe that there were greener pastures away from the north London club. During that moment, according to the club's former player, Lukas Podolski, all the players began to grow more hungry to win titles because they saw that every of their former colleagues was winning one or two career trophies after signing for another club.
Podolski said that after carefully reviewing the situation, he was also going to join the train of players leaving Arsenal in the quest for a better career path of winning trophies. The former Germany international striker believed that it was a more frustrating experience for a forward because it was not easy to always feel motivated to score goals when at the end of the day they were not sure if they would be winning any major trophy at the end of the season.
The former striker however, mentioned that after deciding to part ways with the Gunners earlier in his career, he was convinced by the club's former manager Arsene Wenger that there were going to be positive developments at the club. He said Wenger promised him that there would be key signings at the Emirates and that the new players were going to work toward winning titles.