Lukas Podolski may consider his retirement from international football soon after Euro 2016.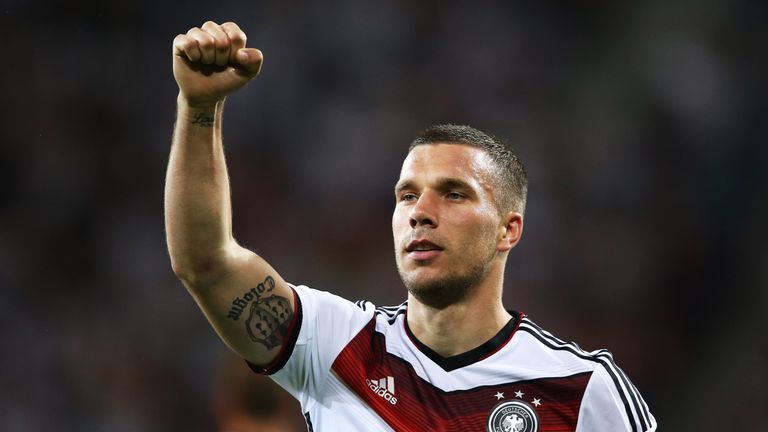 He said that the decision whether to retire or not will be easy to make if Germany wins the tournament. The 31 year old has made 129 appearances for Germany so far. He has also been the part of winning squad in the World Cup 2014. The left footed attacker is quite popular for his strong shots and techniques that he makes use of while attacking from the left side. He is known as the 3rd highest goal scorer in the history of German football.
In November 2014, Podolski achieved victory over Gibraltar with 4-0 win and also scored 2-2 draw last year with Australia. Podolski was a part of the UEFA Euro 2016 squad. He has made only one appearance in the Euro 2016.He played as a substitute and achieved victory by 3-0 over Slovakia in the 16th round. The German footballer said he would be all set to walk away before the commencement of World Cup 2018 in Russia.
The Galatasaray player said that it would be his 8th tournament. The Confederations Cup would be played in 2017 as per Podolski. He also said that he has a family and need to focus on his future as well. Podolski married his longtime girlfriend in the year 2011 and has a son and a daughter. He wants to spend quality time with his family and do his best for them.

Some of the great footballers like Per Mertesacker, Philipp Laham and Miroslay Klose were retired soon after the victory of Germany's World Cup in 2014. Hence the footballer said that if he achieves the Euro 2016, he will be able to take a quick decision about his retirement, or else he may take some time. His fans will certainly miss watching his performances if he gets tired. However, his popularity and achievements will be remembered forever.